About Body Tech
Body Tech is run by Pete McLellan who personally runs all the training programmes.
Pete McLellan served in the British Army for 12 years. After enrolling he passed out from the Army School of PT and spent most of his career supervising and conducting physical exercise and fitness training for MOD staff: Army, Navy, RAF, Paras and Royal Marines.
Training regimes involved training from one-to-one personal training, to groups of 60 and bootcamps. Skills covered include football, rugby, canoeing, basketball, weights and everything from skiing to basic fitness and cross country running.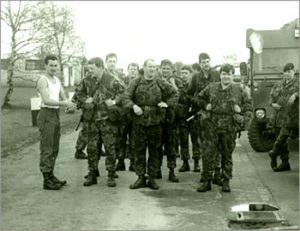 He served in the first Gulf War and left the Army in 1992 when he spent two years in Lothian and Borders Police in Edinburgh.
In 1994 he started Body Tech and has run his own business ever since. Pete trains one-to-one for a range of clients aged 12 to 70, men and women.
He is also involved in rugby team fitness, women's self defence courses, Thai kick boxing tuition, teaches yoga and helps children with special needs.
Pete trained Edinburgh Wanderers Rugby Club for basic fitness and muscle work for two seasons. He is also trained to advise on nutrition and general well being for clients.
He also works free of charge for a range of charities, including self defence tuition at women's refuges.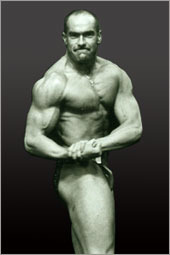 Pete McLellan competed in body building competitions for short while after leaving the Army, and in 1998 came 4th in the Scottish National Championships.
Pete is from the Edinburgh area, but works for clients all over the Lothians and Borders, as well as the Fife region.